Cheesemaking
Over the past several years, I have become quite interested in cheesemaking as a hobby and have made a wide range of cheeses, both soft and hard. I am the founder and president emeritus of Queso Diego - San Diego's Cheese Club.
My Cheesemaking System
For aging cheeses, I made a cheese cave from a 4.4 cu ft mini fridge. Temperature is controlled using an external digital controller. Humidity is contrlled with an external controller and a small ultrasonic humidifer.

For smaller batches, I usually just use a couple large pots on the stove as a 2-4 gallon double boiler.

For larger batches, I use a homemade electric cheesemaking system that also doubles as my homebrew system. It consists of a 15.5 gallon heated outer pot made from a converted sanke keg and a 5-7.5 gallon inner pot (interchangeable), along with a March pump and control box.

The outer pot has 2 electric water heater elements mounted into it, providing a combined 3500 watts of heating power. For recirculation, it has a stainless ball valve with camlock quick disconnects. A March pump (with quick disconnects) is used to pump water from the bottom of the pot to a recirculating arm near the top, creating a whirlpool around the inner pot to maintain even temperatures. A RTD thermocouple is mounted into the pot as part of the temperature control system. A thermometer and sight glass are included for convenience.

The control system is a custom-designed PID control box that I built, which controls 2 separate 120V circuits that power the heating elements. An Auber auto-tuning PID is used to control the temperature by duty-cycling power to the heating elements in the outer pot based on the reading from the RTD probe. A switched auxiliary outlet is provided on the control box for easy control of the March pump and any other accessories.

When I use it, I can simply dial in the temperature I want on the PID controller and the outer pot will hit that temperature and hold it. I can ramp up the temperature as needed. With the 5 gallon inner pot, the usable capacity is about 4 gallons; with the 7.5 gallon pot, 6+ gallons should be possible. A future upgrade will be to switch to a PID with the ramp/soak feature, which will allow me to program in the temperature steps and ramps for the entire cheesemaking session at the start.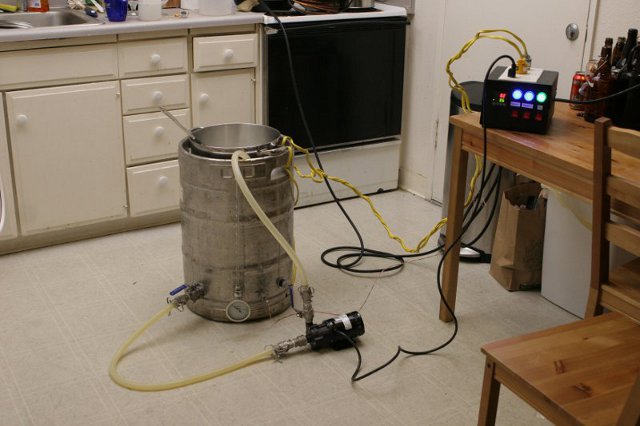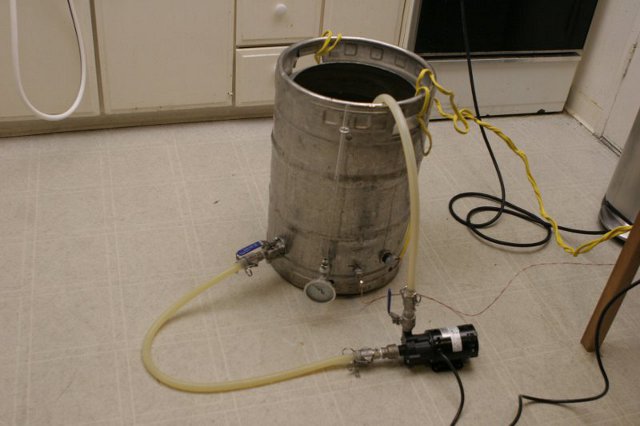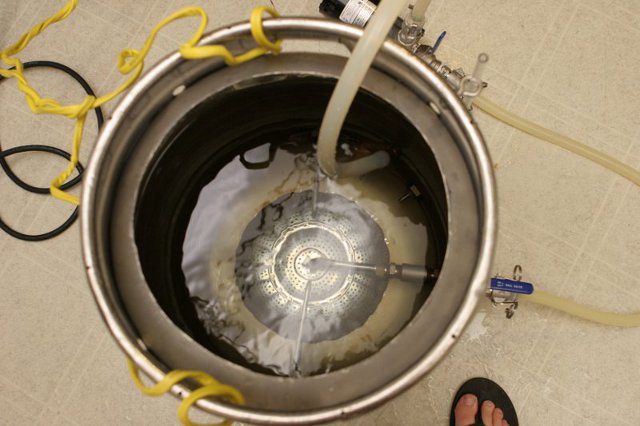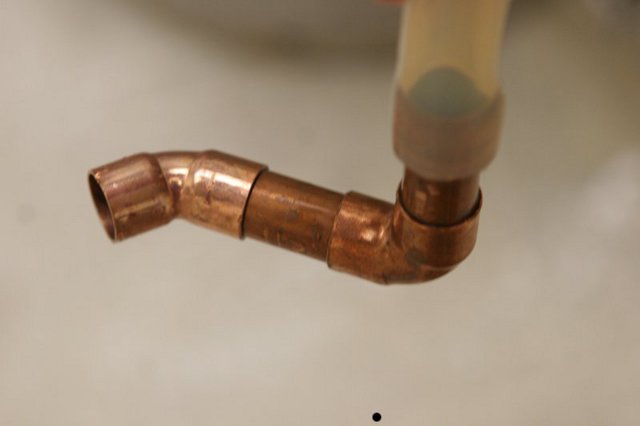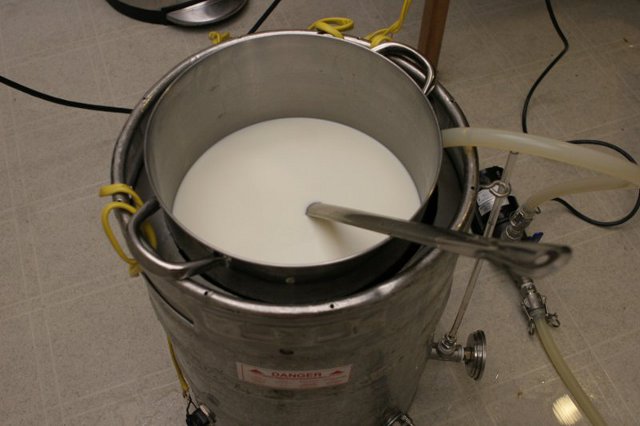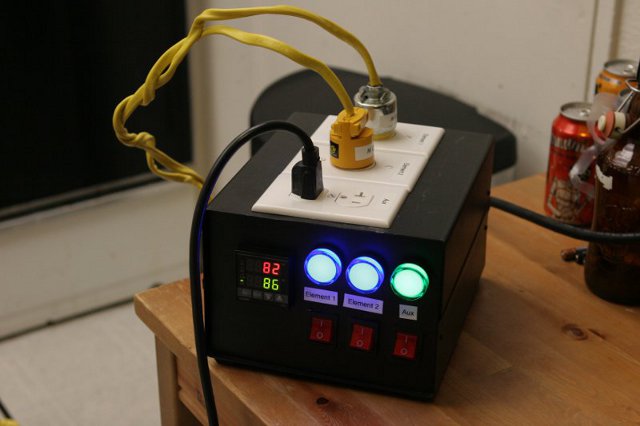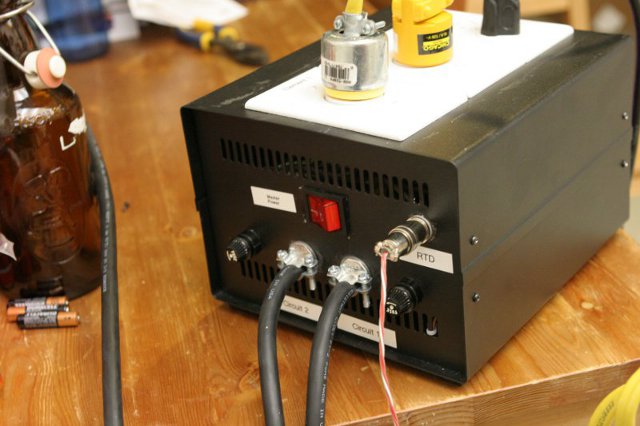 Partial List of Cheeses I Have Made:
Gouda
Sheep Milk Gouda
Goat Milk Gouda
Coconut Gouda
Orange-vanilla Gouda
Manchego
Ossau-Iraty
Roquefort
Valencay
Farmhouse Cheddar
Swiss
Monterey Jack
Blue Cheese
Ricotta
Mozzarella
Burrata
Armenian String Cheese
Feta
Chevre
Queso Fresco
Drunken Chevre
Lactic Goat Cheese
Drunken Goat Cheese (Cabra al Vino)
Ziergerkase
Mascarpone