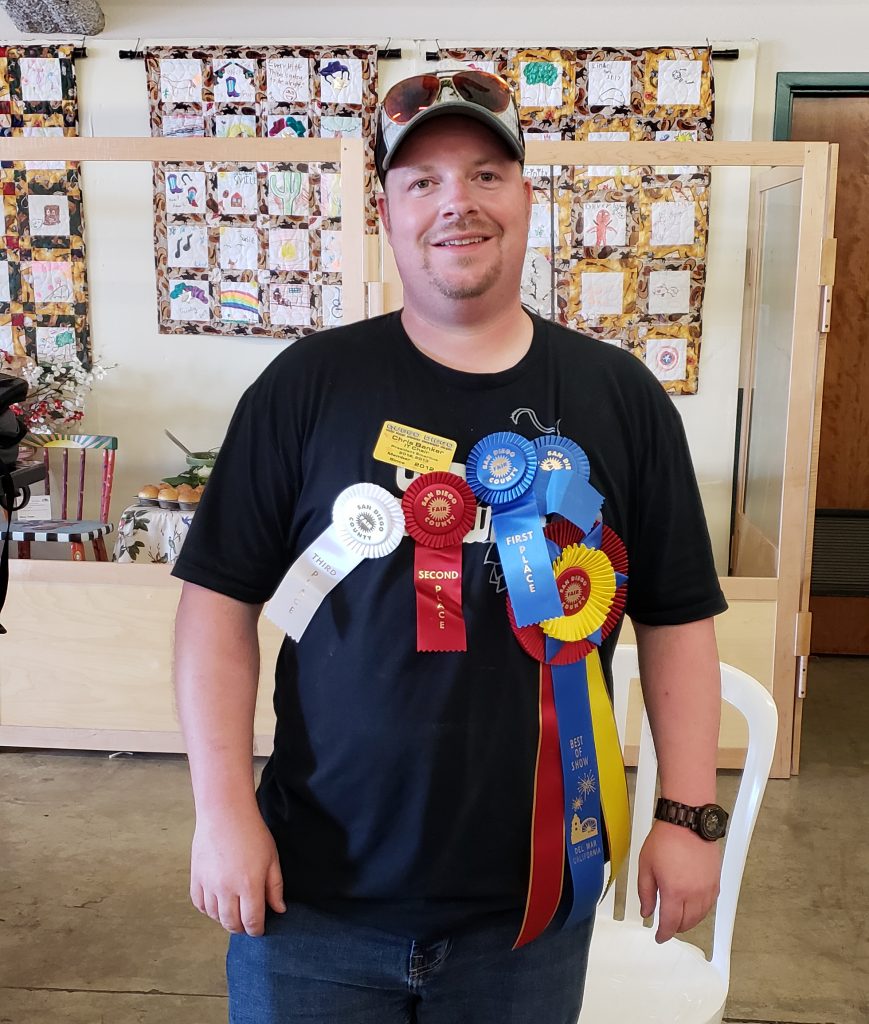 Name: Christian Banker, but I usually go by Chris or Banker.
Birth Date: January 24.
Hometown: Norwich, CT
Current Location: Oceanside, CA
Occupation: Electrical/Software Engineer and Director of Brewing. Currently working at Viasat in Carlsbad, CA on satellite communications systems and encryption systems. I also direct Barrel and Stave Brewing in Vista, CA.
Education: I studied Electrical and Computer Engineering at Worcester Polytechnic Institute (WPI) in Worcester, MA. I received my M.S. in May 2009 and my B.S. in May 2007.
I attended high school at Norwich Free Academy (NFA) in Norwich, CT and graduated in 2003.
Academic Interests: Engineering, computers, encryption, electronics, math, music, and environmental science.
Hobbies: Homebrewing (beer, cider, mead, and wine), cheesemaking, photography, charcuterie, barbecue, cooking, mountain biking, road biking, motorcycling, dirt biking, snowboarding, web design, hiking, archery, fishing, hunting/bowhunting, playing tuba and bass trombone, building computers, bicycle repair, working on cars and motorcycles, bread baking, coffee roasting, RC cars and helicopters.
Organizations and Clubs (Current):
Queso Diego – The San Diego Cheese Club (Founder, IT Chair, President Emeritus)
QUAFF
Society of Barley Engineers (previously IT Chair and Events Coordinator)
Coastal Communities Concert Band (previously Board of Directors Member)
San DiFuego
Trumpets R Us
American Homebrew Association
North County Homebrewers Association
Phi Sigma Kappa Fraternity
Eta Kappa Nu Electrical Engineering Honor Society
Tau Beta Pi Engineering Honor Society
Organizations and Clubs (Past): 
GAEA- WPI's Environmental Club, WPI Stage Band (Jazz band), WPI Brass Ensemble, WPI Concert Band, WPI Orchestra, WPI Trombone Ensemble, WPI Outing Club.
Other Random Facts: 
I designed this: Popular Science Invention Awards: A New Breed of Mouse, Patent